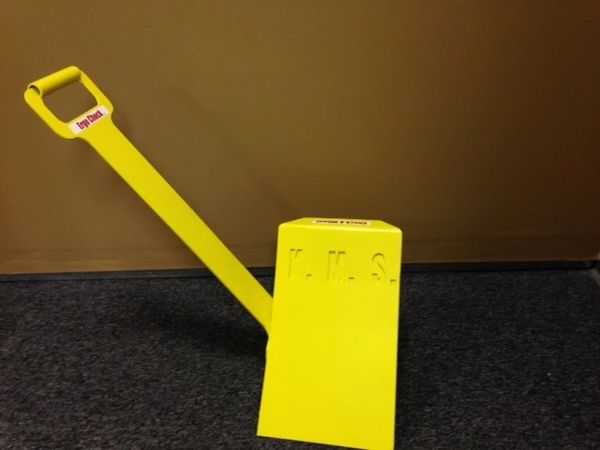 Metal Wheel Chock
Ergonomically designed to reduce back injuries when chocking or unchocking wheels.  Solid steel and Heavy duty.  Chock 8" x 12".

Made Tractor-Trailer Tuff

Meets OSHA Requirement

Adjustable for left or right hand trailer positions

Safety Engineered to Minimizes Trailer Creep

Safety Yellow Handle is Highly Visible from Truck Cab

Optional Chain Hook to Secure Chock to the Building and Reduce Theft
Made is St. Louis, Missouri - U.S.A.